Walnut jelly with cream cheese
Ingredients
3 cups of milk
1 cup of condensed milk
1 spoon of vanilla
1 ½ cups of nuts (pecans)
1 bar of cream cheese (190 grams)
4 tablespoons of gelatin
½ cup of water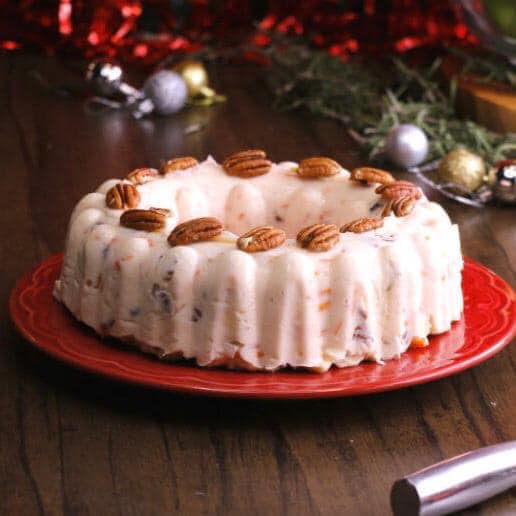 Directions:
Reserve some nuts for decoration.
Hydrate the gelatin in the water and rest for 5 minutes.
Blend the nuts, cream cheese, milk, vanilla and condensed milk.
Heat the hydrated gelatin, when it is warm add to the walnut mixture with cream cheese and blend once more.
Pour the walnut jelly into a previously greased mold.
Refrigerate the walnut jelly until set.
Decorate the jelly with nuts before serving.
Enjoy this delicious walnut jelly with cream cheese for Christmas.