Tacos al pastor
Ingredients:
8 guajillo chiles
4 garlic cloves
1 cup pineapple juice
1 teaspoon of annatto
1 teaspoon cumin
2 bay leaves
600 g shredded pork leg
1 kg of tortillas
1 cup of pineapple cubes
1 cup chopped red onion
1 cup chopped coriander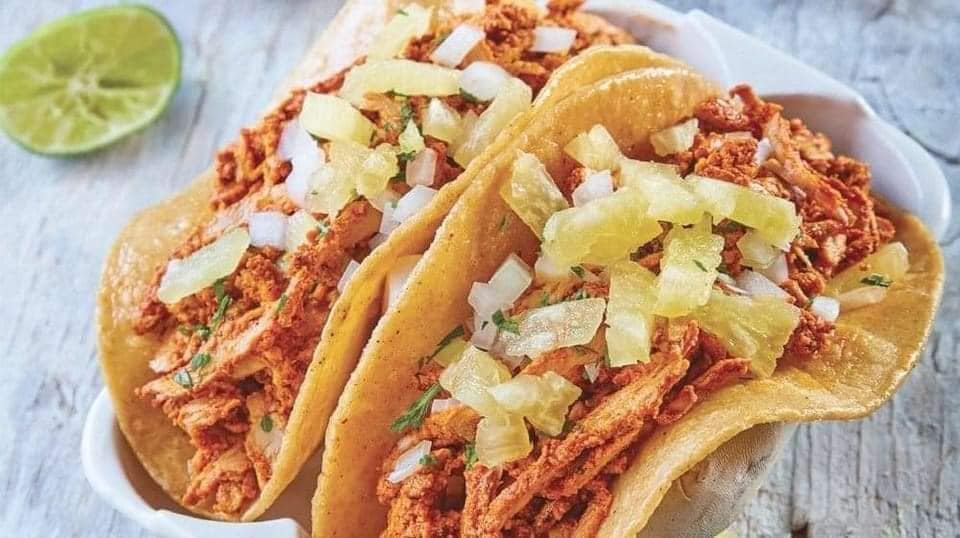 Directions:
Soak the guajillo chiles in boiling water. Remove the seeds and blend them with the garlic, pineapple juice and achiote.
Bring the sauce to a boil and add the cumin and bay leaf. Add the meat to the sauce. Cook over low heat until the sauce thickens. Season with salt and pepper and form the tacos with the tortillas. Finish with the pineapple, red onion and cilantro.