Chicken tacos
Ingredients:
1 large chicken breast of approximately 1 kg
4 cups of water
4 peeled garlic cloves
1 jalapeno
½ onion
2 tablespoons of oil
Salt and pepper to taste
12 corn tortillas
coriander leaves to taste
Lemon slices to taste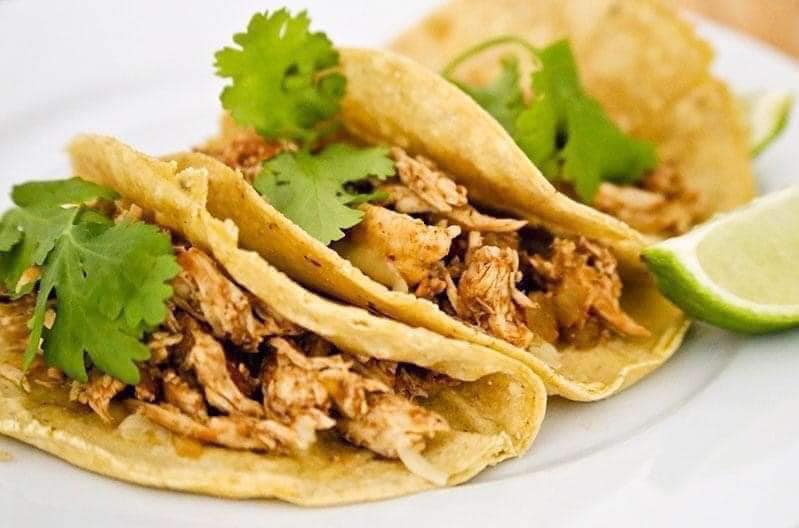 Directions:
Bone the breast, reserve the chicken and take the bones to a pot with 4 cups of water, add salt and pepper to taste and let cook for about 20 minutes to obtain a chicken broth, when ready we reserve 2 cups.
While the broth is, we cut all the chicken into small strips, in the same way we finely chop the garlic, the jalapeño and the onion.
In a large skillet add the oil and the freshly cut vegetables, fry for 2 minutes, add the chicken strips, broth, salt and pepper to taste, cover and cook over high heat for 5 minutes.
After the time has elapsed, uncover, stir and continue cooking until the liquids are reduced, when the chicken begins to brown, remove the pan from the heat so that the chicken remains juicy.
Heat the tortillas for 1 minute on each side, fill them with the chicken, cilantro and lemon juice to taste.