Shrimp tacos
Ingredients:
- 3 diced tomatoes
- 2 minced garlic cloves
- 2 tablespoons of oil
- ½ chopped red onion
- 2 coriander sprigs
- 400 gr. shrimp
- Salt to taste
- Pepper to taste
- ½ cup of chile chipotle adobo
- 1/2 oz tequila
- ½ cup grated cheese
- 8 corn tortillas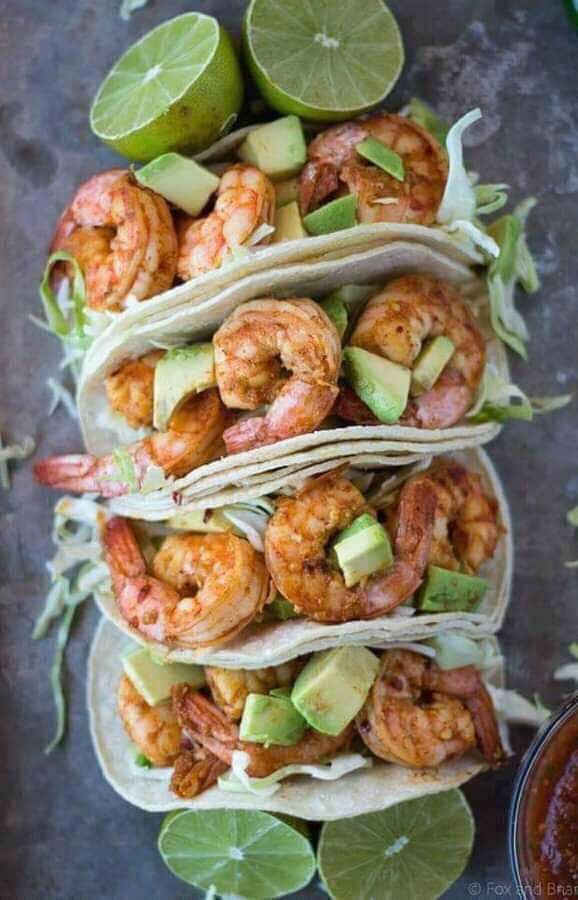 Directions:
First we cut the brunoise into squares, the purple onion, the minced garlic and the tomato.
Season and sauté everything in a pan with a couple of tablespoons of olive oil for about 8 minutes over high heat.
Next we add the shrimp and the tequila, we flambé.
Once the heat has gone out, add the chipotle (chile adobo) and let it reduce.
Next we now add the cheese and the 2 chopped coriander leaves. We remove well.
Finally we fill the taco and serve with lemon on the side.