QuesabirriasQuesabirria is a Mexican dish of cooked birria-style beef folded into a tortilla with melted cheese and served alongside broth for dipping.Ingredients1 kilo of beef
300 grams of manchego cheese
½ kilo of tortillas
2 bay leaves
1 tablespoon marjoram
allspice
½ tablespoon cumin
SaltDressing:
¼ onion
3 garlic cloves
2 bay leaves
3 allspice
1 tablespoon beef broth
1 ancho chila 4 guajillo chiles
½ teaspoon oregano
To accompany:
Chopped onion
Chopped cilantro
Lemon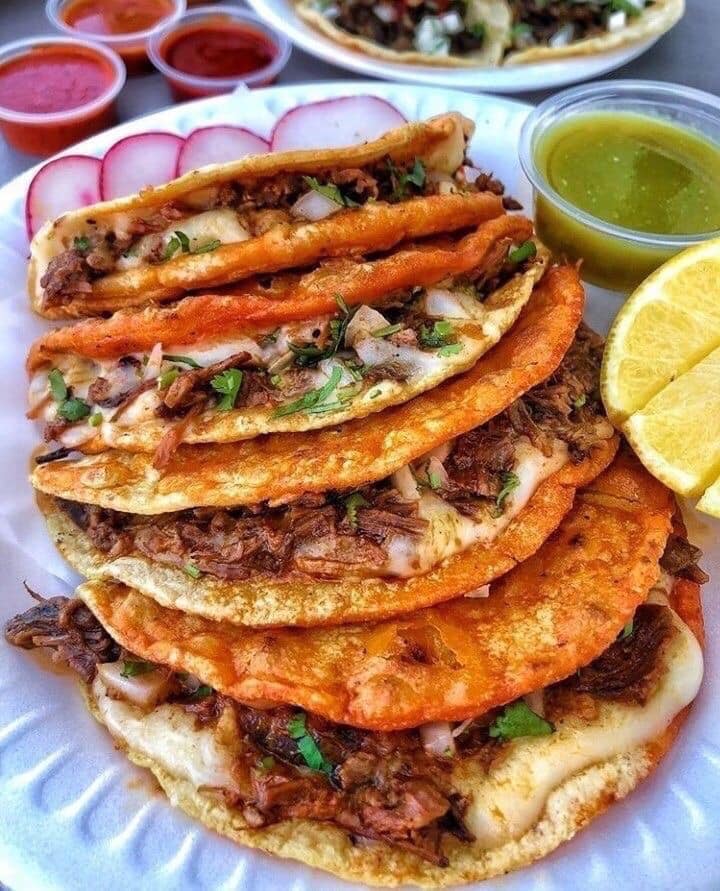 Directions:
SOAK dried chiles in boiling water.
SOFRY the onion and garlic from the marinade.
BLEND all the marinade ingredients, strain and set aside. Add water from where the chiles softened.
PLACE meat with enough water in a pressure cooker.
COOK beef with two bay leaves, allspice, marjoram, cumin and salt for 30 minutes.
SHARE the meat and add the marinade, cook for 15 minutes.
RESERVE broth and meat separately.
SOAK the tortilla in the birria broth, heat on a griddle and add the cheese and shredded meat. Let it brown on both sides and melt the cheese.
SERVE these delicious homemade quesabirrias.