Nest roll
Ingredients:For dough:
5 eggs
1 cup demerara sugar or xylitol
1 tablespoon of vanilla essence
5 tablespoons of rice flour.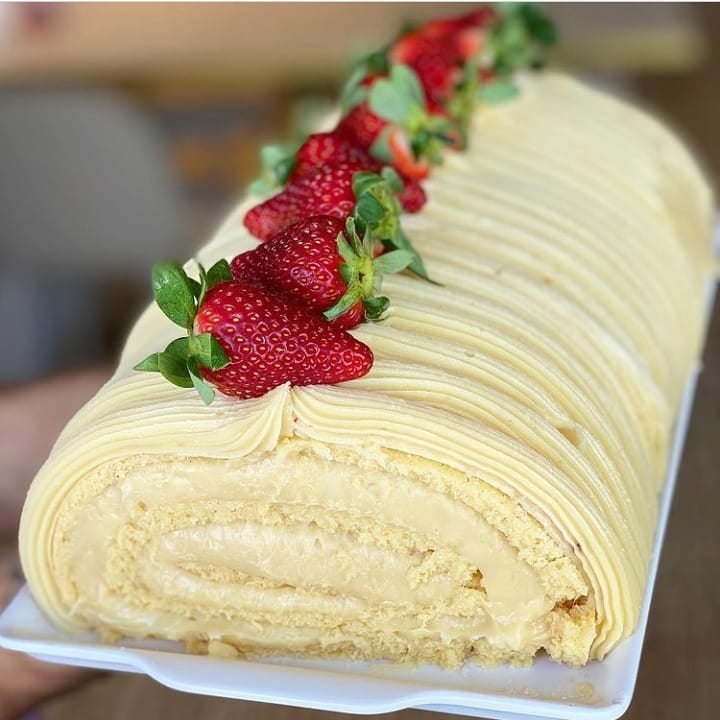 Directions: 
Beat the eggs well with the essence of vanilla and xylitol, when it triples its volume, add the flour and stir slowly so as not to lose aeration, grease a large tray with parchment paper and add the dough, spreading well until stay very thin. 
Bake in a preheated oven at 180 degrees for approximately 12 minutes, but leave it too long so it doesn't dry out.
For the nest milk brigadeiro:
2 condensed milk recipes (recipe in featured profile + 2 tablespoons of butter + 3 tablespoons of powdered milk) stir everything over low heat until it detaches from the bottom of the pot, wait for it to cool.
For mounting:
Spread the whole brigadeiro milk nest on the rocambole, with the help of parchment paper, roll up, sift the powdered milk on top and serve!