Eggnog mosaic jelly with condensed milk
Ingredients
2 cups eggnog
1 can of condensed milk
1 can of evaporated milk
½ liter of milk
4 tablespoons of gelatin
½ cup of water
For mosaic gelatin:
1 envelope of flavored gelatin
water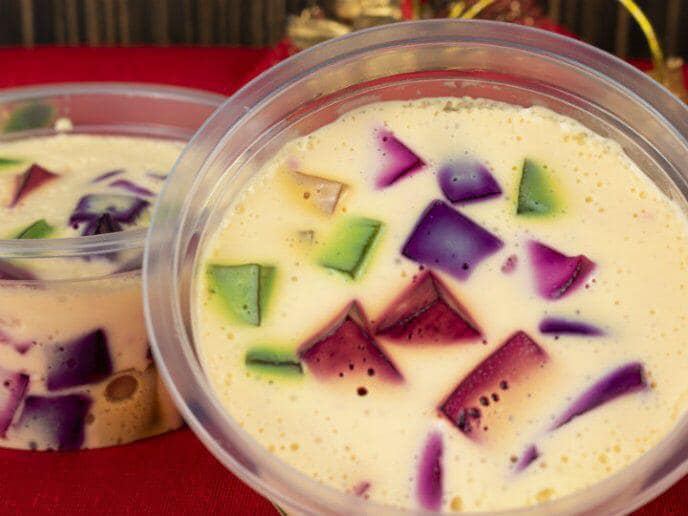 Directions:
Prepare the flavored jellies in rectangular refractories. Use half or 3/4 of the water that the envelope normally calls for; this is to make them firmer.
Refrigerate the flavored gelatin, when it sets cut into uniform squares.
Moisturize the gelatin with the water, mix and let it rest.
Boil the whole milk, the evaporated milk, the condensed milk and the eggnog.
Add the hydrated gelatin to the eggnog mixture and stir until melted and diluted; let it cool down a bit.
Pour the flavored gelatin cubes into a mold with the mixture of eggnog gelatin and condensed milk.
Refrigerate the eggnog mosaic gelatin with condensed milk.
Enjoy this delicious eggnog mosaic jelly.