Homemade suadero tacos
Ingredients:
2 kilos of brisket1 liter of milk2 bay leaves5 red peppersSalt to tasteTortillas the necessaryChopped coriander (as needed)½ chopped onionsauce to tasteLemons to accompany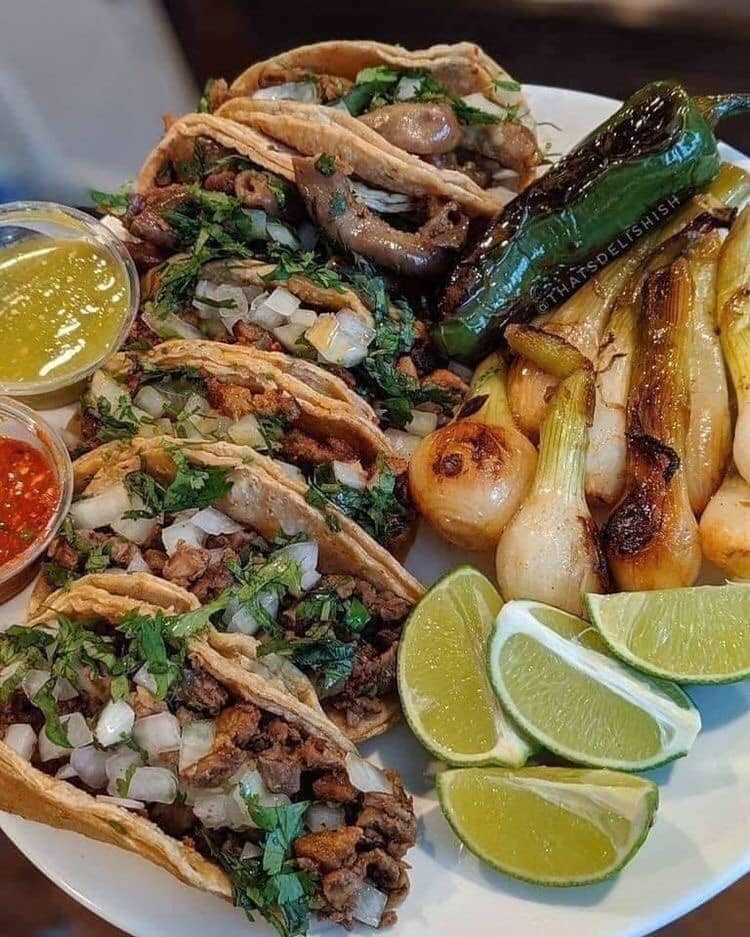 Drections:
Before starting, you should wash the brisket very well with boiled water. Once ready, in a large container add the meat along with the milk and a little salt. Let marinate for at least 4 hours; drain and reserve.In a wide saucepan, add the suadero meat and let it cook over medium heat with enough water and the bay leaves, the pepper and a little more salt. Let cook for about 20 minutes or until the meat is very soft. Remove from heat; Chop the meat into small cubes and reserve.In another saucepan, add a little oil and let it heat for a few minutes over medium heat; very carefully add the meat and fry until the brisket is lightly browned.Serve in tacos and accompany with a little cilantro, onion, sauce and a touch of lemon to taste. Enjoy.