Ingredients
4 people
2 kg beef tripe
1/2 onion
2 garlic cloves
4 tablespoons Butter
for the sauce
1/2 kg Tomato
2 garlic cloves
1 cup Chile de Árbol
1/4 cup Water
Salt to taste
1/2 kg Corn Tortilla taquera
1 cup chopped Cambray onion
1 cup Cilantro chopped
2 roasted cactus
4 Roasted Cambray Onions 4 Lemons, halved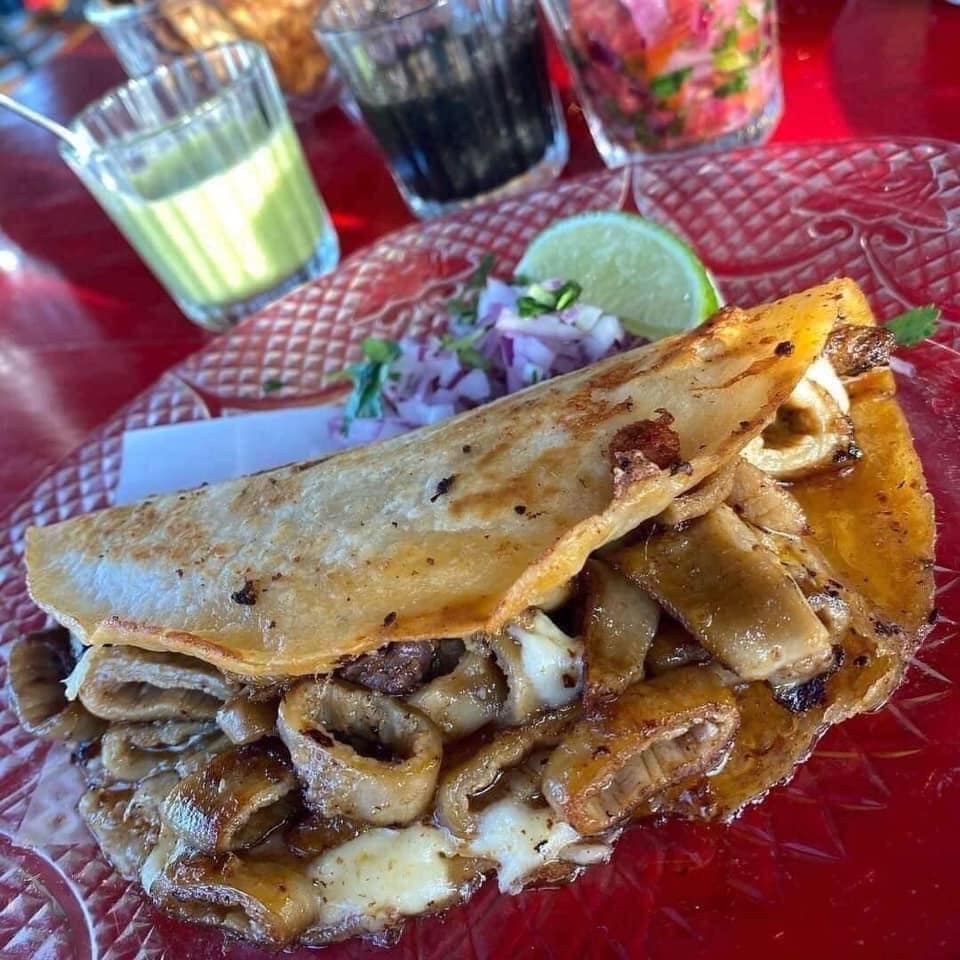 Preparation
Procedure
Laca the gut very well. Place in a saucepan with the onion, garlic and salt.
Pour water to cover the gut.
Cover and cook for 2 hours or until soft.
Remove from the water and chop into small cubes. Booking.
For the sauce
Grill the tomatoes, onion, garlic and chiles.
Blend all the ingredients and season.
Melt the butter and brown the tripe to the desired point.
Heat the tortillas and serve the tacos. Add the onion and cilantro.
Accompany with sauce and lemon to taste.