Gelatin foam
Ingredients:
1 envelope of strawberry flavored gelatin
2 cups of water
1 can of condensed milk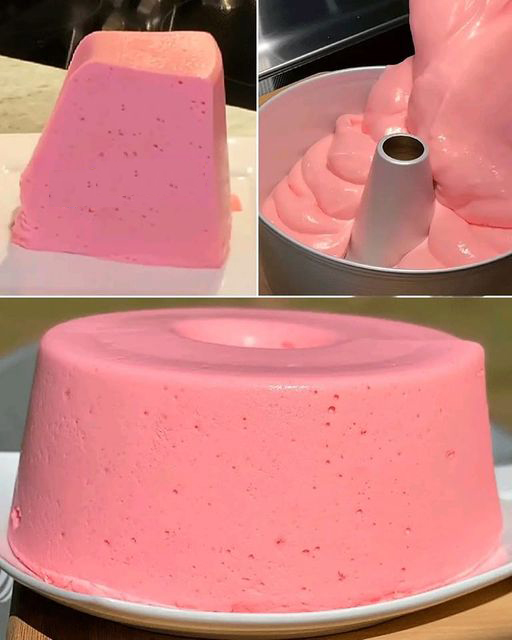 Directions:
1. Boil the 2 cups of water. Dissolve the gelatin in the hot water. Leave at room temperature.
2. Blend the evaporated milk (refrigerated from the day before) until foamy.
3. Remove the lid of the blender without stopping, and gradually add the gelatin. Blend until well integrated.
4. Pour into a gelatin mold, or into individual molds and refrigerate until set.