Cream cheese jelly and homemade raspberry jam
Ingredients
½ cup of milk
1 can of evaporated milk
3 envelopes of gelatin (21 grams)
1 can of condensed milk
190 grams of cream cheese
1 cup raspberries
1 cup of sugar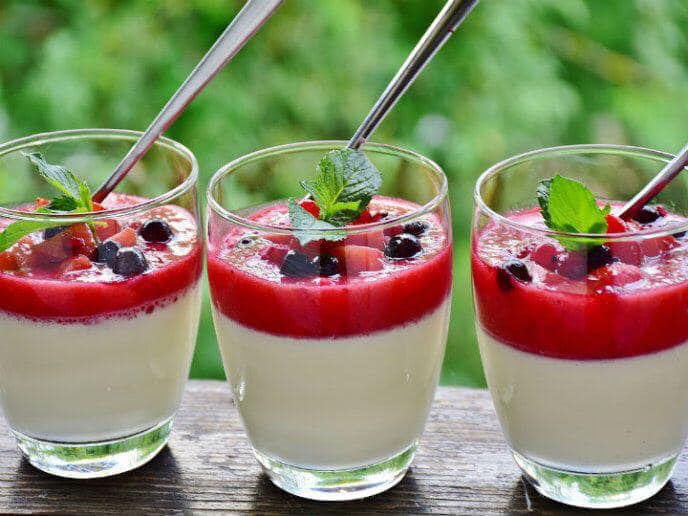 Directions:
Hydrate the gelatin in water. Heat in a bain-marie.
Heat the raspberries and sugar in a pot. Mash the raspberry jam or you can leave whole pieces of raspberries.
Blend the milk, cream cheese, evaporated milk and condensed milk.
Combine the raspberry jam with the cream cheese gelatin mixture and the melted gelatin. Move until all the ingredients are incorporated. Or leave them separated from the farmberry jam on top of the cream cheese jelly.
Pour the cream cheese and raspberry gelatin over a mold. Refrigerate for approximately 2 hours.
Enjoy this delicious cream cheese and raspberry jelly as a dessert for any of your meals.