Chocolate Cake with Dulce de Leche Brigadeiro
Ingredients
Dough:
2 big eggs
1/2 cup brown sugar
3 tablespoons melted butter (or coconut oil)
1/2 cup milk (whole or plant)
1 cup oat flour
3 tablespoons cocoa powder
1/2 tablespoon vanilla essence
1 tablespoon baking powder
Dulce de Leche Brigadeiro:
1 recipe for fake condensed milk
1 tablespoon of butter
3 tablespoons unsweetened dulce de leche
Ganache:
200 grams of dark chocolate
1/2 box of cream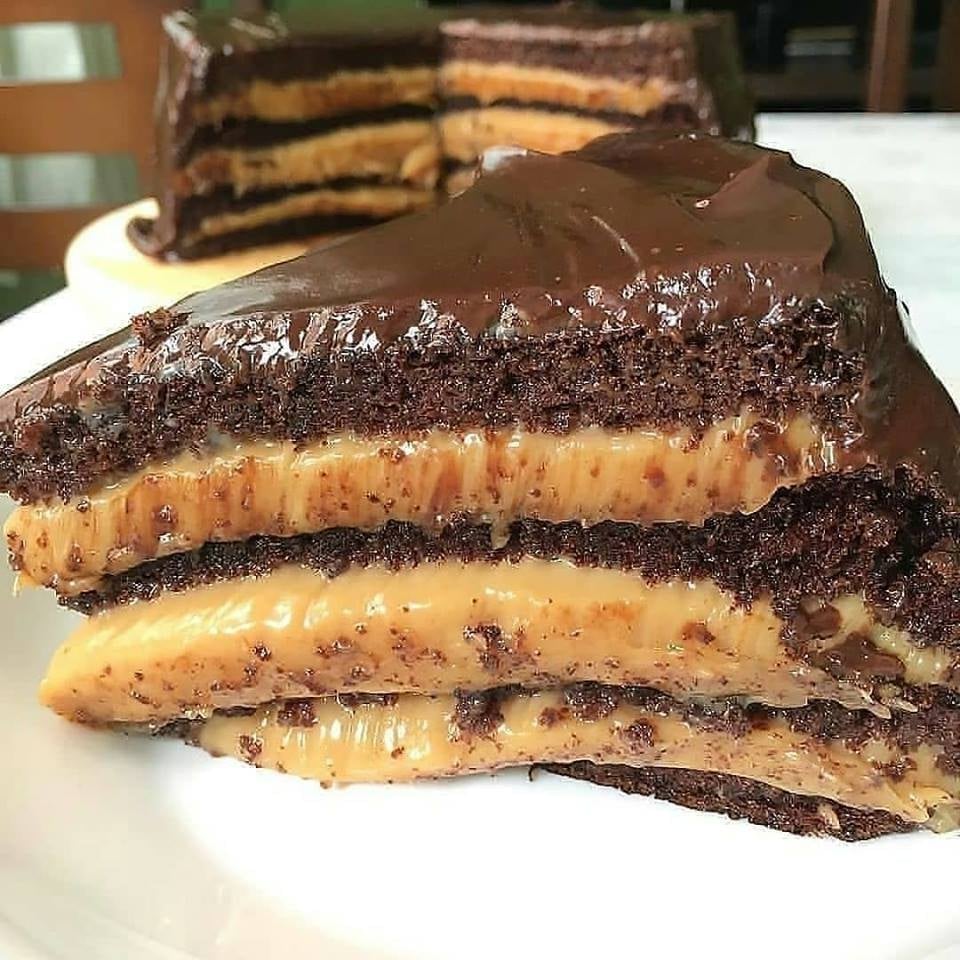 Preparation Method: - Dough
Beat the eggs with the brown sugar, the coconut oil and the vanilla essence until frothy, then add the milk and stir well, finally add the sifted dry ingredients leaving the baking powder last, mix well, grease a loaf pan with butter and cocoa powder, pour this mass into an 18 cm round mold and place in a preheated oven heated to 180 degrees for 30 to 35 minutes.
How to Prepare - Dulce de Leche Brigadeiro:
Stir everything over low heat for about 10 minutes until it disgraces from the bottom of the pan, wait to cool down.
How to Prepare - Ganache:
Melt the chocolate in the microwave and add the cream, stir well and set aside.
Assembly:
Cut the cake into three equal parts and fill with the dulce de leche. Spread the ganache on the sides and top of the cake and leave it in the fridge for 30 minutes.