Chocolate Cake Stuffed
Ingredients:
3 eggs
5 tablespoons of melted butter
5 full tablespoons of brown sugar
1/2 cup whole or plant-based milk
3 tablespoons cocoa powder
1 and 1/2 cup oat flour
1 tablespoon baking powder
Ingredients - Brigadier:
1 can of condensed milk
2 tablespoons cocoa powder
2 tablespoons butter or coconut oil
Ingredients - Ninho Milk Brigadeiro:
1 can of condensed milk
2 tablespoons of butter
3 tablespoons powdered milk
Ingredients - Ganache:
100 grams of 60% chocolate
50 grams of sour cream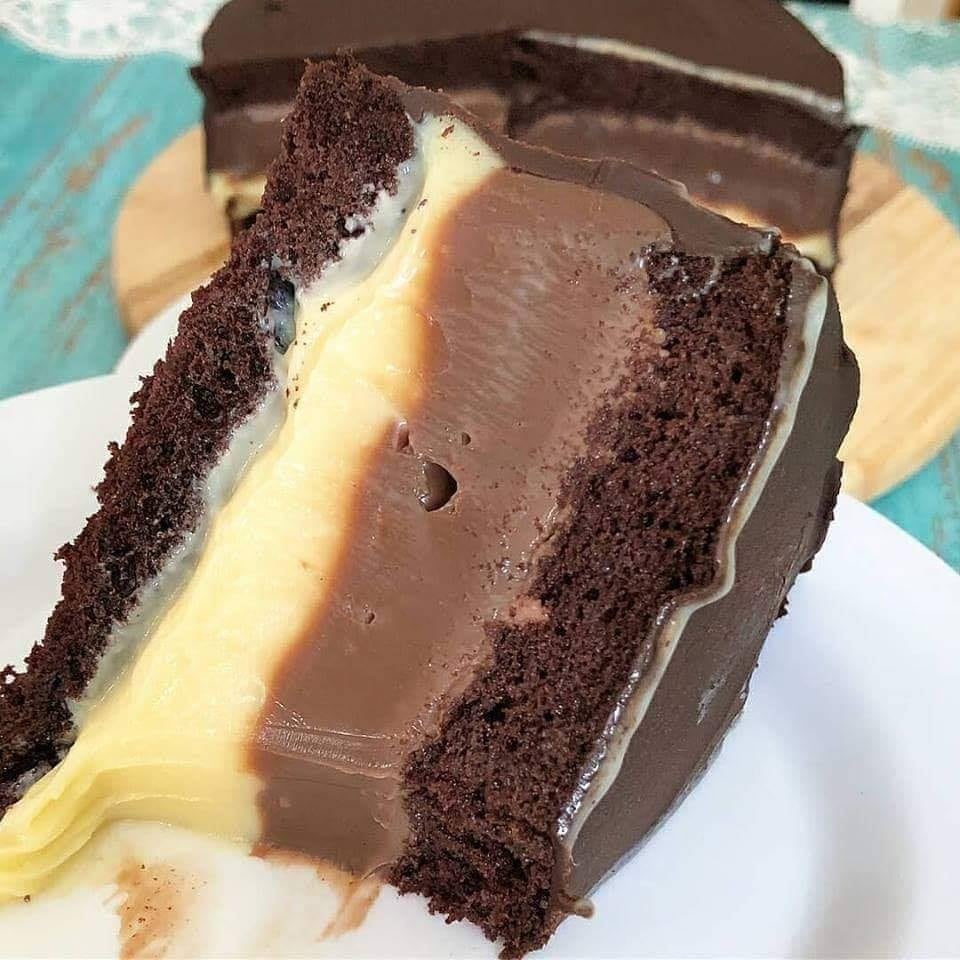 Directions:
Beat all the liquid ingredients in the blender for about 3 minutes, then add the dry ones (except the yeast) and beat again until everything is mixed, add the yeast and mix again, grease a mold with butter and cocoa powder and pour the dough, bake in preheated oven for approximately 25 minutes.
How to Prepare - Brigadier:
Stir everything over low heat for approximately 10 minutes, let it cool.
Nest Milk Brigadeiro:
Stir everything over low heat until it disgraces from the bottom of the pan, let it cool.
Preparation Node - Ganache:
Place both in the microwave until completely melted.
Tips:
Cut the cake into two equal parts and fill with the brigadeiro, then add the nest milk brigadeiro over the brigadeiro and place the other band of the cake on top, leave it in the fridge for about 15 minutes until firm.
Then just cover with the ganache.