Sponge cake with orange icing
Ingredients:
3 eggs
1 natural yogurt
2 measures of the glass of sugar yogurt
1 grated lemon or orange
3 measures of flour
1 tablespoon of oil
butter to spread the mold
1 envelope of yeast, and a pinch of salt
the juice of an orange and 4 tablespoons of icing or icing sugar for the glaze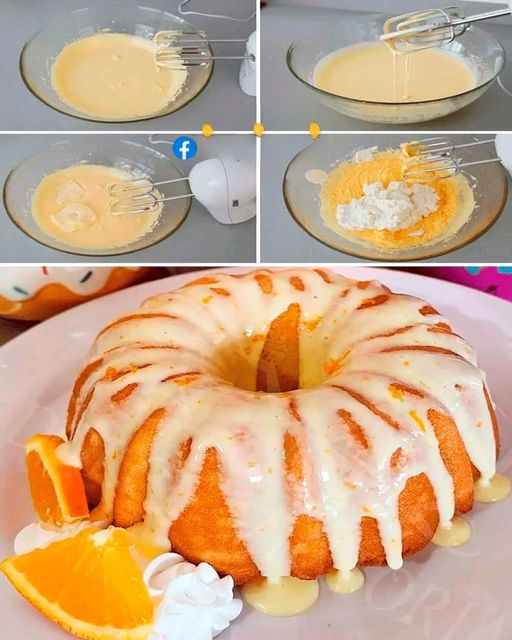 Directions:
1. Preheat the oven to 170º and spread a cake mold with butter. Beat the eggs with the blender until they double their volume and are foamy. Add the sugar and beat for a while so that they are well dissolved, it has to be very foamy.
2. We continue with the yogurt, and the oil, we beat again. Add the grated lemon pulp and forget about the blender. Pass the flour with the yeast through a sieve and add it little by little, mixing well with a fork.
3. Once well mixed, pour into the mold, and in 50 minutes it is done. This time I doubled the amounts (except for the lemon and the yeast that I put about and a half) to make two large sponge cakes, one normal and one with the experiment.
Tips :
4. Mix the sugar with the juice and heat, stirring with a wooden spoon, until a very foamy syrup is made and we notice a little consistency, patience that takes a while.
5. Let it cool a bit, remove the cake from the mold and when it is warmer, pour the syrup on top. It will look like that once it has cooled.