Chicken tacos
Ingredients
12 flour or corn tortillas
1 chicken breast
1 medium onion
2 sprigs fresh coriander
1 red and one green bell pepper
virgin olive oil
Black pepper
Salt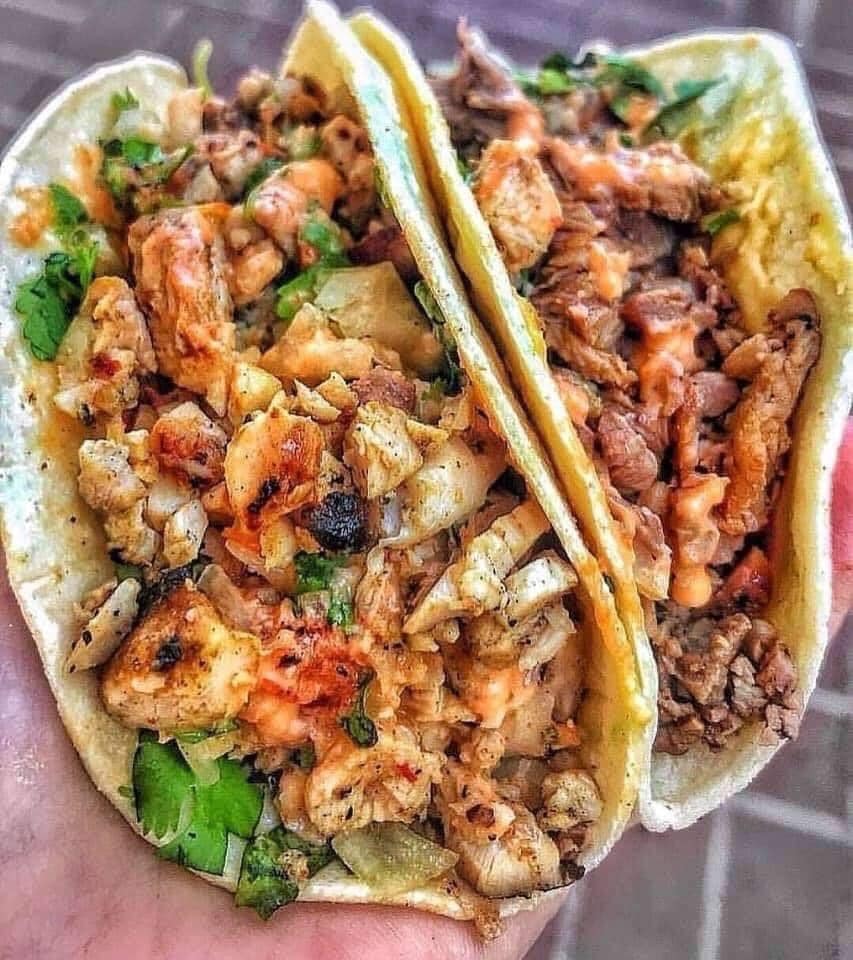 Directions:
To start, with a knife we peel the onion, removing the outer layer and cutting it into small pieces. Meanwhile, we wash the peppers separately, we remove the seeds and the inner white veins and we also chop them. (You can use different color peppers or the same)
Prepare the washed cilantro and chop several of its leaves, obviously discarding the stems.
In a frying pan, heat a large quantity of virgin olive oil so that when it is very hot, fry the onion, previously chopped peppers, and a little salt. Of course, we do not stop stirring so that they do not stick and brown on all sides while they brown.
We wash the chicken breast and remove any remains of fat or bones that it may have. Once the chicken is clean of fat, we put it on a kitchen bowl so that it drains completely or we dry it manually with a kitchen towel.
With a kitchen knife, we begin to chop the chicken meat into small pieces and season to taste. Once the onions and bell pepper begin to brown, add the chicken breast and cook for about 8-10 minutes over medium heat. Stirring with a kitchen palette from time to time so that it does not stick to the pan.
With the filling almost ready and with the ingredients well cooked, on a griddle or microwave, we heat the corn tortillas giving them heat on both sides.
Once hot, we will fill them with the chicken and the ingredients that we have cooked in the pan, serve them on the table and that's it, enjoy the chicken tacos!