Beef enchilada tacos
Ingredients
1 kilo of laminated pork meat
3 ancho chiles
2 guajillo chiles
1 cup orange juice
1 teaspoon oregano
2 garlic cloves
½ teaspoon cumin
60 milliliters of white vinegar
2 black pepper
tortillas
onion, cilantro and pineapple to accompanyThis enchilada meat for tacos will become your favorite, it is marinated in a spicy chili sauce sweetened with orange juice and a touch of acidity.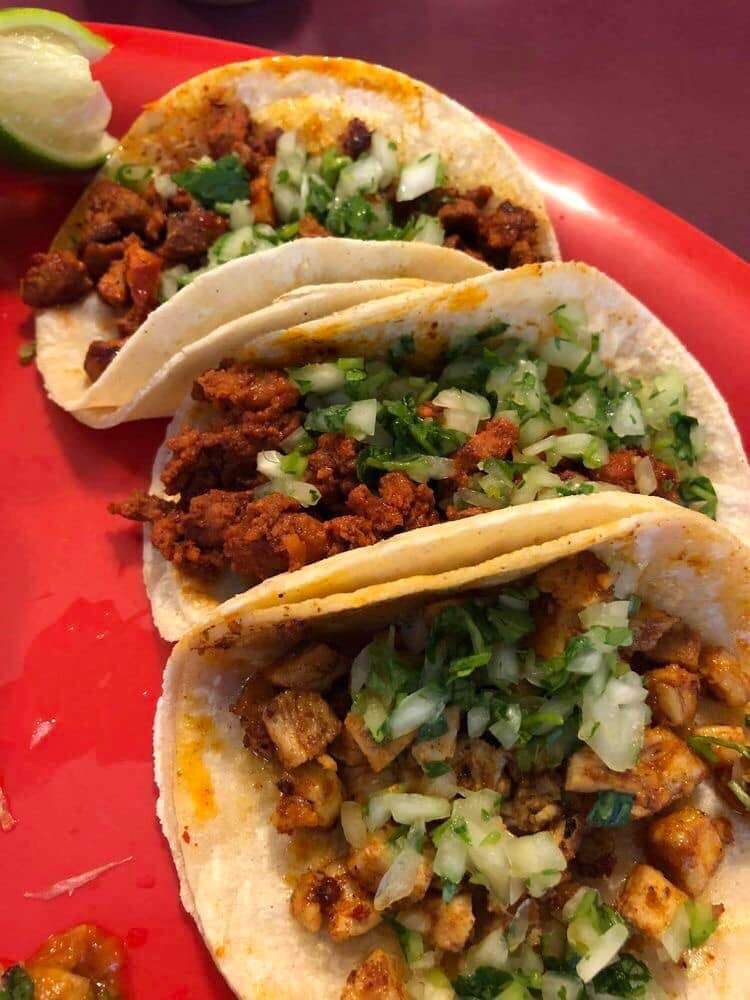 Directions:
DEVEIN the chiles and boil in water, to soften them.
BLEND chiles, orange juice, oregano, vinegar, garlic, pepper and cumin.
MARINE the pork with the "enchilada" sauce for at least 12 hours in the refrigerator for up to 2 days. The meat should take on a reddish color.
ROAST the meat in a pan with oil and chop it for tacos.
ARMA beef enchilada tacos add green sauce of avocado, onion, pineapple and cilantro
ENJOY this delicious meat enchilada for super yielding and spicy tacos.