Barbecue tacos
Ingredients:
1 kg of beef
1 piece of fat
1/2 white onion
3 pasilla chiles
2 mirasol chiles
2 bay leaves
8 saffron balls
1/2 teaspoon of cloves
1/2 teaspoon cumin
1/2 teaspoon whole pepper
1 teaspoon dried marjoram
2 teaspoons of vinegar
1 teaspoon sesame
1 piece of ginger
Cilantro
5 garlic cloves
Salt to taste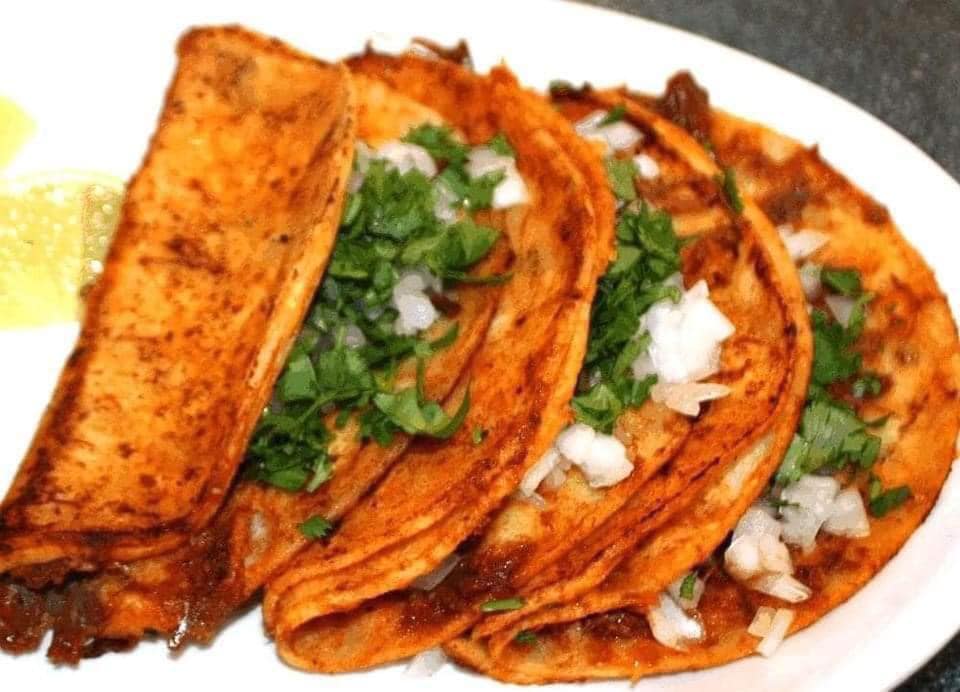 Directions:
We put the meat to cook with enough water, the 1/2 white onion, 2 garlic cloves, the 2 bay leaves, the piece of fat and a little salt and pepper. Once the meat is cooked, we are going to soak the pasilla and mirasol chiles in the meat broth for 15 minutes and then grind them with the remaining 3 cloves of garlic, the 8 saffron balls, the cloves, the cumin, the Whole pepper, marjoram, vinegar, sesame seeds and a 2-centimeter piece of ginger, grind all this and pour the resulting mixture into a pot (preferably clay).
We shred or chop the meat and empty it into the pot, let it boil to season, correct the salt. The fat that remains on top is separated and through that fat we are going to pass the tortillas to which we will put meat and then put them to brown on the griddle. When serving barbecue tacos, it is recommended to accompany them with chopped cilantro, chopped onion and salsa.