Red Velvet
Ingredients
Dough
10 g cocoa powder
6 beets
200 ml of water
200 g of butter
400 g refined sugar
4 eggs
360 g of wheat flour
250 g curd
10 g yeast
5 ml apple cider vinegar
1 heaped tablespoon vanilla extract
Stuffing
100 g of butter
150 g cream cheese
15 g meringue powder
400 g sifted icing sugar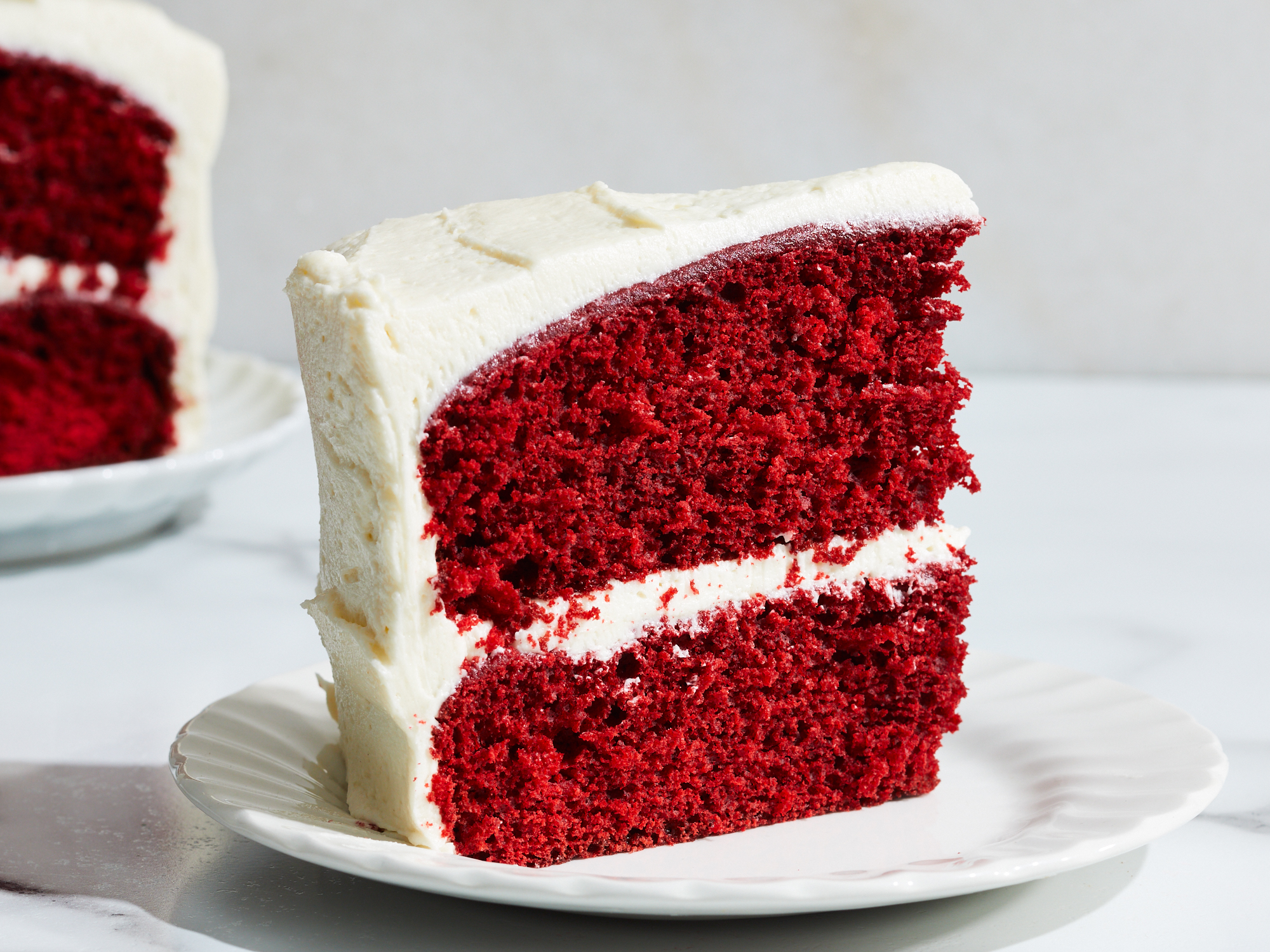 Directions:
Start by preparing the beetroot juice reduction. To do this, remove the leaves. For this recipe, you will not use it, but it goes well with the rice ball recipe. Then peel and chop.
In the blender, beat the beet pieces with the water until you form a homogeneous paste. Then pass through a sieve.
Take to medium fire for about 15 minutes, until the juice is concentrated and reduced. Let it cool down and add the apple cider vinegar. Reserve.
In the mixer, beat the cold butter and sugar until it forms a light and fluffy mass.
When the dough is aerated, add the eggs, one by one, and mix well. Then put the vanilla. Keep in mind that there are many ways to use vanilla in recipes.
Add the flour, cocoa and yeast. Mix until you form a homogeneous raisin and finally add the reduced beet juice.
Dispose in a greased shape with butter and flour. Bake in preheated oven at 180º C for 40 minutes.
With the cake in the oven, start preparing the filling. Beat the butter, meringue powder, half the sugar and cream cheese until creamy.
Lastly, add the rest of the icing sugar and beat.
When your cake is already baked, unmold carefully. Are you afraid that your cake will break? Check out 4 tips for unmolding cakes. With the help of a line or a knife, cut horizontally, separating into two layers. Stuff with the cream cheese. Place the other dough on top and finish with the pastry tip.