KitKat Pave
Ingredients:White cream:
01 can of condensed milk
02 tablespoons cornstarch
03 tablespoons powdered milk
01 box of milk cream
500ml of milk
Ganache:
180 grams of chocolate * 1 box of cream
Additional:
Cookies (I used cornstarch)
Milk to moisten the biscuit
Kitkat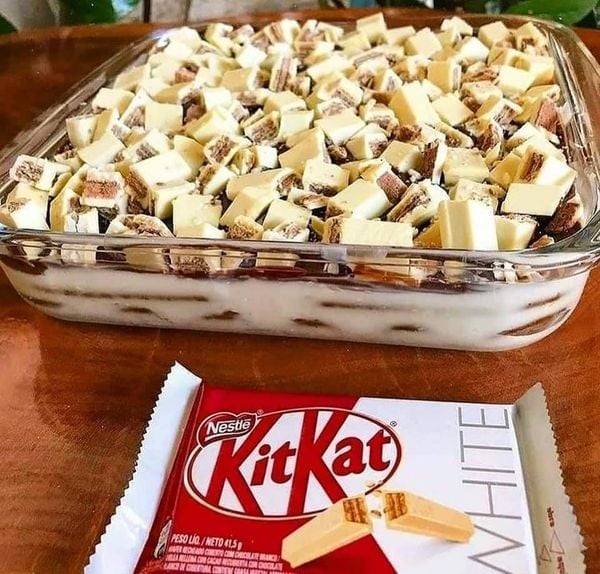 Directions:
In a pan add the condensed milk, cornstarch and powdered milk, mix until the dry ingredients dissolve.
After this procedure, add the milk and cream.
Bring to a boil over medium heat and mix until it boils and then let it cool to room temperature or put it in the fridge for a few minutes.
With the cream chilled or at room temperature, start assembling the pave.
To assemble the pave, start with a layer of cream and another layer of biscuits
Alternate this process until it reaches more or less the top of the platter. 
Reserve
Melt the chocolate with the cream in the microwave or in a water bath
Place over the pave. 
Then cut the kit kat to finish.